Kicking Shield - Small, Large or Large Double Thick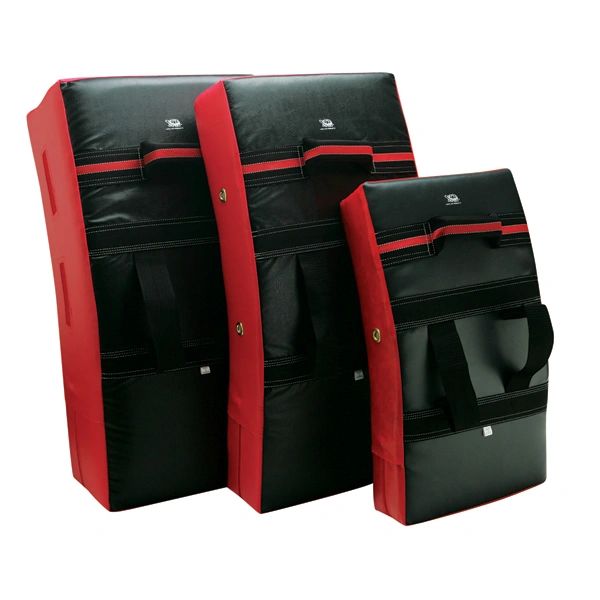 Kicking Shield - Small, Large or Large Double Thick
Two black nylon web arm straps and a hand loop provide a secure hold during training. Durable vinyl shell. Filled with impact resistant foam. Color: black/red trim. Sold individually with the following options:
Small: 12.5" x 22" x 3.75"

Large: 14.5' x 26" x 4.5"
Large Double Thickness: 14.5" x 26" x 9"
Reviews